Armor and Shields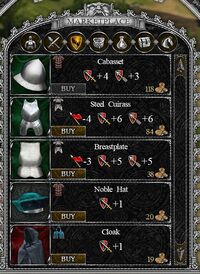 The following is a collection of Armor available in the game Legends of Eisenwald.
Shields are an Armor available to all units which have the Shield skill:
Shield: A shield allows a unit to stay in a defensive position while skipping a turn.

The unit can equip Shields.
An unit armed with shield can also block enemy arrows.